The Making of Fallen Tear: Ascension
Discover a vibrant fantasy world on the precipice of ruin in this action-adventure Metroidvania inspired by classics such as ORI, ZELDA, and VALKYRIE PROFILE.
Fallen Tear: The Ascension is a traditionally animated 2D Metroidvania focused on exploration, slick combat, and a narrative-driven story filled with compelling and lovable characters.

We plan to release the game on Steam for PC, Mac, and Linux. With your support, we can expand our release to include ports to other platforms, such as Nintendo, Sony, and Microsoft consoles.

Each graphic element, animated sprite, and music note has been lovingly hand-crafted to ensure the best audiovisual experience.
Raoah is a magical world with lush landscapes and a diverse number of denizens all held together in a delicate life cycle by a pantheon. These ever peaceful gods worked harmoniously to keep the world in balance, until the day a dark seed of corruption burrowed its way into their hearts and plunged the world into chaos. And thus The God Wars began. Years went by with the gods squabbling over petty disputes for power at the expense of Raoahn lives, leaving the world battered and in ruin. Every day was darker than the last.
​
Though stories and history books have recorded the events of the wars, the truth of how it all came to an end remains a mystery, for there are no surviving mortal witnesses. What is known is that the sky over Raoah emblazoned with a blinding streak of aetheric power, leaving behind a blood moon of pure corrupted energy. It was then that word spread of the fall of two gods.
Fighting slowly stopped, but the scars remained. While the gods retreated, abandoning their duties, the blood moon now known as the Sanguine Star, began to wash over Raoah with floods of corrupted aether, leaving all vulnerable to its devastating effects.
Centuries have since passed. The now negligent gods have allowed Raoah's precious life cycle to crumble, leaving the world unbalanced. Corruption spreads, aether fades, and everyday more and more of Raoah withers away. The world is on track to collapse.
But, it is here we find Raoah's last hope for salvation - a mysterious boy named Hira. His forgotten past could be the key to everything. But it won't be easy. He must face an onslaught of enemies, solve the mysteries of the past, and even confront the gods themselves if he hopes to restore balance and stave off the coming calamity.
Traverse Raoah's many landscapes and you'll soon discover a multitude of dangerous foes - each more powerful than the last. Fighting them alone will surely spell disaster. Lucky for you, friends line your path as well. Friends whom you can call upon to aid you in battle and who grow stronger with you on your journey.
combat and featured mechanics
Battle through an onslaught of enemies, challenging puzzles, and constantly changing environments in a new take on the classic side-scrolling Metroidvania style. On this journey, the choices you make, big or small, will affect the world around you. Whether you spare an enemy and gain a friend, stop a blight and save the land from corruption, or break a few rules in town; you'll experience Raoah react and adapt to you every step of the way.
Hira's hidden secret is your greatest weapon. Control the beast within and transform to unleash powerful new attacks and abilities unique to Hira. Slash, pummel, and jump with incredible strength to take down formidable foes, but note: power like this does not come cheap. Make sure to keep an eye on your health and energy for, Hira, cannot hold this form for long and an untimely transformation could have devastating consequences.
bonds talents, break rush and unity
Of course, no epic journey to save the world would be complete without making a few friends along the way. Raoahns come in every shape and size and will be an integral part of Hira's story. But there are some, you'll come to find, who stand out among the rest. Raoahns with Talents and Skills that far exceed those of your average townsfolk and who, if you form a strong enough bond with, will aid you on your journey.
Summon to your side powerful allies to turn the tides of any battle or help you access new locals as you adventure throughout Raoah. Work together and deepen your connection with your friends to open up new stories, quests, and abilities.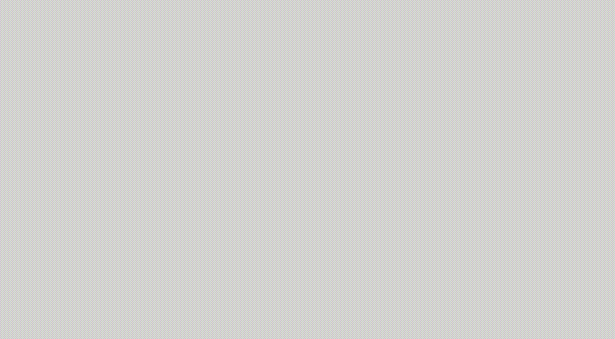 It doesn't stop with just summoning your allies individually. Combine the right bonds together, and watch their skills work in sync to create a remarkable and entirely new ability. Mix and match a variety of allies to experience which Unity Skill will work best to aid you on your journey.
Ascensions and elemental imbue
If you surround yourself with people who build you up and give you strength; you'll find there's no limit to your potential - this goes for, Hira, as well. Draw on the strength of your bonds and the faith your friends put in you to unlock new skills and abilities fit for a god…or at the very least, a demi-god.
Grow and learn new skills in a variety of ways. You can draw on the strength and power that your friends give you to increase your magic potential. Or if you prefer a bit of a challenge, confront one of the gods of Raoah and gain their boon to infuse into your attacks and defeat your enemies with elemental advantages instead.
If magic isn't your thing and you prefer the tried and tested way of a blade, learn new skills and abilities from some of Raoah's deadliest hunters. Hunt monstrous beasts or complete difficult tasks set forth by the Korr Hunters Association, to gain the experience you need to acquire each new ability you chose to learn.
As you and your band of new found friends grow, you'll need a place to connect, recharge, and train. Luckily you find refuge in The Temple of Oras - one of Raoah's oldest sanctuaries. Here you and your allies can craft new weapons, upgrade your abilities, register and acquire new quests, or even bond over a favorite meal or two; for each new ally brings something different with them to the temple.
A gorgeous and immersive score created by Lukas Piel - featuring the masterful flutist, Sandro Friedrich.
The Raoahn Tier, but at an early bird price! (Only available for a limited time!)

Get a digital copy of the game on Steam, for cheaper than it will be at launch! Plus have your name added to the credits as a backer, and receive an exclusive digital wallpaper.
Fallen Tear in the palm of your hand! Get a physical copy of the game on PC, along with exclusive posters. Includes all digital rewards found in the Maven Tier.
The PHYSICAL 1 tier, plus a gorgeous custom-made rubber desktop mat and exclusive t-shirt.
The PHYSICAL 2 Tier, plus a physical printed copy of the Fallen Tear: The Ascension Artbook
A must-have for collectors! Alongside the rewards from the PHYSICAL 3 Tier, this package includes a stunning custom resin figurine of our protagonist, Hira. Only 10 will be made, exclusively for Kickstarter!
Please note: the above images of physical items are for reference only. The actual quality of delivered items may vary due to any future product enhancements.
$65000
Switch, Playstation &
Xbox port
$72500
Localization for 10-15 languages
$82500
Extra secret ending
$72500
Localization for 10-15
languages
$82500
Extra secret ending
Founded in 2020 by Philippines-based parent company CMD Studios to focus solely on developing original video games of the highest quality, Winter Crew are a small team of passionate developers working on their debut title, Fallen Tear: The Ascension. While this is Winter Crew's first original video game, their team has a long history of developing games for international clients - ranging from AAA gaming studios to first-in-class animation studios. As storytellers and players who love the video game medium and its community, they hope to engage, inspire, and create memories for players that will last a lifetime.
Stephen manalastas

- CEO / Game and Art Director / Level Design




Paulo Miguel S. Cabe

- Producer / Project Manager / Game Director




Jerald Tapalla

- Game Programmer / Consultant




Nathaniel Tan

- Game Programmer / Tech Artist




rito ramos

- Game Programmer




Peter Noel Loyola

- Lead Animator / Compositor




Carlito Calixtro

- Lead FX Animator / Motion Graphics




Beatrice Tanate

- Senior Animator




Mary Ann Balbas

- Animator




Ian Elquiero

- Animator




Ezekiel Calixtro

- Animator




Carlo atanacio

- Lead Environment Artist / UI Design




Mark TranQuina

- Environment Artist




Requin Cobalt

- Enemy and NPC Concept Design / FX Concept




Tin Trung

- Environment Concept Artist




Lukas piel

-

Music Composer​




Randy greer

- Sound Engineer and Mixer




Aika intong

- Marketing Specialist / Community Manager




Kyle Atanacio

- Social Media Support / Copywriter




Angel Lyn Evangelista

- Marketing Support




Brandon hunt

- Voice Director / Scriptwriter
The voices who will help bring our many Raoahns to life!
Brandon hunt

- Voice of Hira, Trystan, and Demir




Ariana Rosario

- Voice of Altapi




Alex hom

-

Voice of Bjorn​




Kelsey Jaffer

-

Voice of Nesta​




Damon Alums

-

Voice of Magnus​




Bryson Baugus

- Voice of Efimer & Zosrin




Matthew Curtis

- Voice of Dagoth & Gwinri




Kelsey Maher

-

Voice of Enid​




Brent Mukai

- Voice of Gunnar, Idris, & Kinoro




Jerron Bacat

-

Voice of Pwyll​




Elsie Lovelock

- Voice of Pimorin & Durin




Mylo Reid

- Voice of Sendrin




Joey Sourlis

- Voice of Korin




Rhiannon Moushall

- Voice of Lenela, Cadel & Y'mara




Anya Beck

-

Voice of Euan​




Anairis Quinones

-

Voice of Siv​




George Ledoux

-

Voice of Haslan​




Laila Berzins

-

Voice of Runa​




Caleb Yen

-

Voice of Ravn​

​